2019/2020 Golden Suns Tryout Information
---
---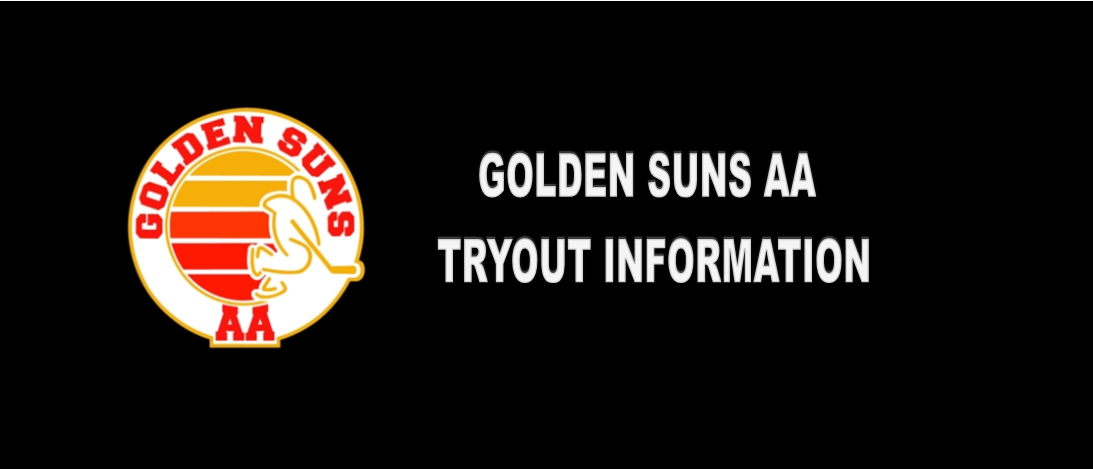 ---
Golden Suns Athletic Association are now accepting tryout registrations for the 2019/2020 Season.
Tryout times are as Follows:
Peewee - Sept 4 & 5 at 6:00-7:15 pm
Inter squad game is Sunday Sept 8 at 11:00 am - 12:30 pm
Bantam - Sept 10 & 12 7:30 - 8:45 pm
Bantam Pre-Season Tournament Friday Sept 13- 15
Midget - Sept 10 & 12 at 9:00- 10:15 pm
Inter squad is Sunday Sept 15 at 3:30 pm
GSAA tryout registration is now open. Click the link below to register your child then mail in your $100.
If you are from out of town please mail your $100 and your tryout form.
YOU NEED TO BE REGISTERED BEFORE THE DAY OF TRYOUTS, WHICH MEANS YOUR MONEY HAS BEEN PAID AS WELL AS YOUR TRYOUT FORM EMAILED OR MAILED IN WITH CHEQUE.
If your child is trying out for AAA in Lethbridge, you still need to register on the site as well as send in your tryout form.
Please contact Michele Rombough for more info Email Michele
https://www.rampregistrations.com/login?v3=8b095f63b6
GSAA Registration Fees and Info for 2019/2020 Season
Tryout Fee is $100.00 and will include and guarantee player to the first 3 schedule ice times (tryout fees must be fully paid prior to first night of tryouts)
2019/2020 Season fees are $3000 for Peewee, Bantam and Midget and must either be paid in full Oct 15th or 3 equal installments of $1000 on Oct 15th, Nov 15th and Dec 15th payment can only be made by visa through the Hockey Canada player registration website
These Fees Include:
Home Game expenses
Transportation by bus to away games excluding Lethbridge
League Playoff Tournament
Coach and Player Mentorship and development by Bruce Bell
Dryland Training by MI-FIT Explosive Hockey Training (Joel Mills)
Home game ice and practices
Player Track Suits for each player and coaching staff
Warm up shorts and shirt with GSAA Logo
Additional fees may be collected for team expenditures including and will be left to each individual team:
Player and coach's hotel rooms and meals